Not long ago a flavorful event unraveled in the heart of Grand Rapids, Michigan. It was the "21st Annual Feast for Kids!" hosted by the non-profit organization, Kids Food Basket. The organization, known for its unwavering commitment to fighting child hunger, put together a monumental event that brought together passionate community members and businesses like us at Smash Seasonings.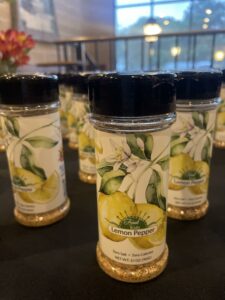 Our mission at Smash Seasonings is twofold: to bring unbridled flavor to every dish and promote healthier, low sodium alternatives that suit everyone's palate. As a gourmet seasoning brand, we understand the power of food in bringing communities together and the crucial role it plays in a child's growth and development. That's why we were more than thrilled to partner with Kids Food Basket for this event.
The Feast for Kids! wasn't just an event; it was a celebration of the community's commitment to ensuring that every child in our area has the nourishment they need to learn and live well. And what could be more meaningful than coupling this beautiful message with the delightful symphony of flavors that our seasonings provide?
Every attendee at the Feast for Kids! was gifted with a bottle of our Salt-Free Lemon Pepper seasoning, a zesty mix of citrusy goodness with a peppery kick, minus the sodium. Our Lemon Pepper seasoning is proof that salt-free doesn't mean taste-free, and we were more than excited to share this culinary revelation with all who were present.
In addition, we were delighted to donate a variety of our gourmet, low-sodium seasonings for the event's raffle.
At Smash Seasonings, we're firm believers in the idea that food should not only be flavorful but also healthy and inclusive. Partnering with Kids Food Basket for the 21st Annual Feast for Kids! was a fantastic opportunity to put this belief into action. It allowed us to serve our local community, enrich the lives of our younger generation with healthier food choices, and promote the idea of 'food joy' that comes with using our products.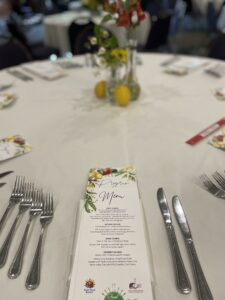 As we reflect back on this event, we're filled with gratitude for being a part of something so inspiring. We look forward to fostering this wonderful partnership with Kids Food Basket and continuing to contribute to their noble cause of fighting child hunger.
To all those who attended and participated in the 21st Annual Feast for Kids!, we hope you enjoyed the burst of flavor from our Smash Seasonings. And to those who haven't had a chance to try our offerings yet, we invite you to explore our flavorful world and take a step towards healthier, yet delicious food experiences!
Here's to more memorable events, mouth-watering food, and the continued fight against child hunger. Together, we can smash these challenges one seasoning at a time!