In the heart of Michigan's beautiful Grand Traverse Bay region, the city of Traverse hosts an annual spectacle – the National Cherry Festival – that brings together a vibrant community of fruit enthusiasts, local businesses, and tourists from all over the world. This year, our company, Smash Seasonings, had the honor of participating in this illustrious event, and we are beyond thrilled to share our exciting journey with you.
This year's Cherry Farmers Market, part of the larger festival, provided the perfect backdrop for us to showcase our existing handcrafted seasonings and to introduce our brand-new, cherry-inspired flavors: Chocolate Covered Cherry Seasoning and Cherry Cheesecake Seasoning.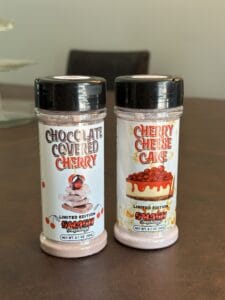 Our Chocolate Covered Cherry Seasoning, a blend of rich, decadent cocoa balanced with the tangy sweet notes of cherries, created an unexpected and delightful surprise for our customers. This unique seasoning instantly became a hit, adding a gourmet twist to desserts and beverages, making ordinary dishes extraordinarily flavorful.
Equally well received was our Cherry Cheesecake Seasoning. This blend captured the creamy, tangy, and sweet elements of a classic cherry cheesecake in a sprinkle-on form. This one-of-a-kind seasoning quickly found its fans, with customers raving about its ability to elevate a simple dish to something special. Many commented on how it wonderfully transformed their breakfast pancakes and muffins into a dessert extravaganza.
Our customers' feedback was overwhelmingly positive, with many purchasing the new blends right after tasting them. It was heartening to see how well our new products were embraced, underlining the joy of experimentation and creativity in the culinary world.
Interacting with attendees not only gave us the chance to showcase our products but also learn from our customers. Their valuable feedback and inspiring stories helped us understand their needs and preferences better, strengthening our bond with the community. We answered questions about our ingredients, preparation methods, and even gave away a few culinary tips.
But our presence at the Traverse City National Cherry Festival wasn't all business. The event was an absolute blast! From the delightful parade and breathtaking air shows to the traditional pit-spitting contest and the crowning of the Cherry Queen, there was never a dull moment. Participating in this lively event reaffirmed our commitment to the local community and deepened our appreciation for Michigan's rich agricultural heritage.
The event's success has left us more than eager to return next year. As we pack away our booth and say our goodbyes to Traverse City, we carry with us a treasure trove of memories, a sense of accomplishment, and a renewed passion for our work.
Smash Seasonings would like to extend a heartfelt thank you to everyone who attended the Cherry Farmers Market at the Traverse City National Cherry Festival. We're grateful for your support, your smiles, and your love for great flavors. Your passion fuels our creativity and inspires us to keep crafting the seasonings you love. We cannot wait to meet you again at the next festival, where we'll bring more exciting flavors to your plate!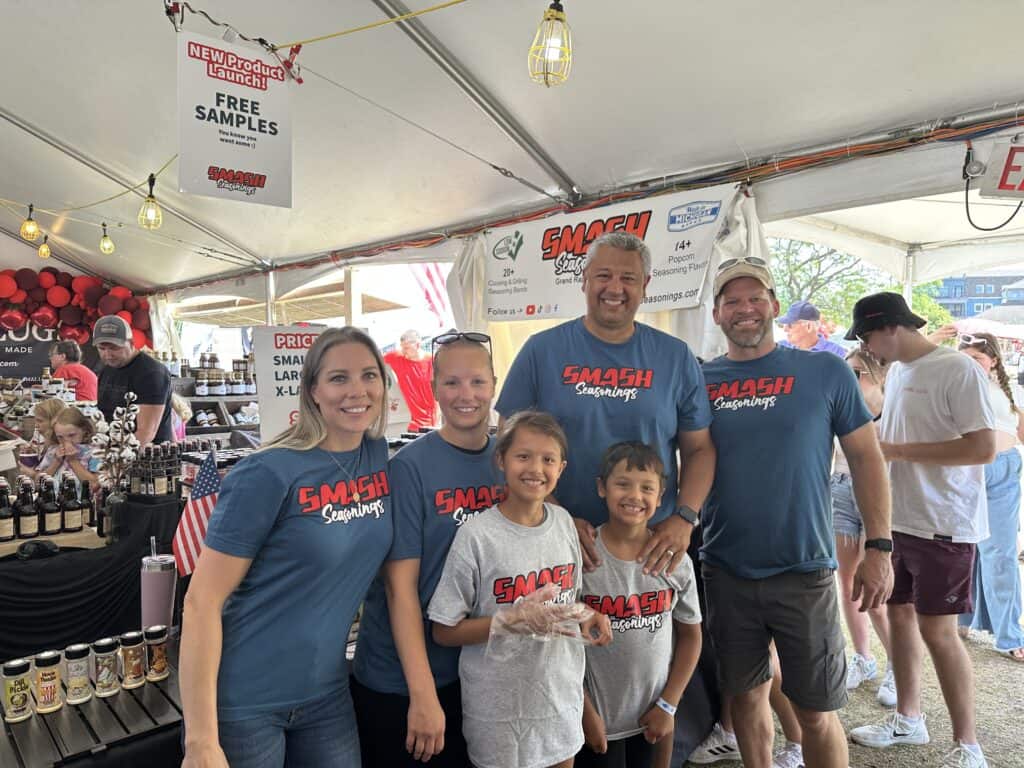 Remember, life's too short for bland food