Hello, Smash Seasonings family!
We are thrilled to share some exciting news with you. This past weekend, we had the honor of participating in the 19th Annual Sobie Meats Customer Appreciation and Walker PD Fundraiser Event. It was a fantastic day filled with community spirit, delicious food, and of course, our signature Smash Seasonings.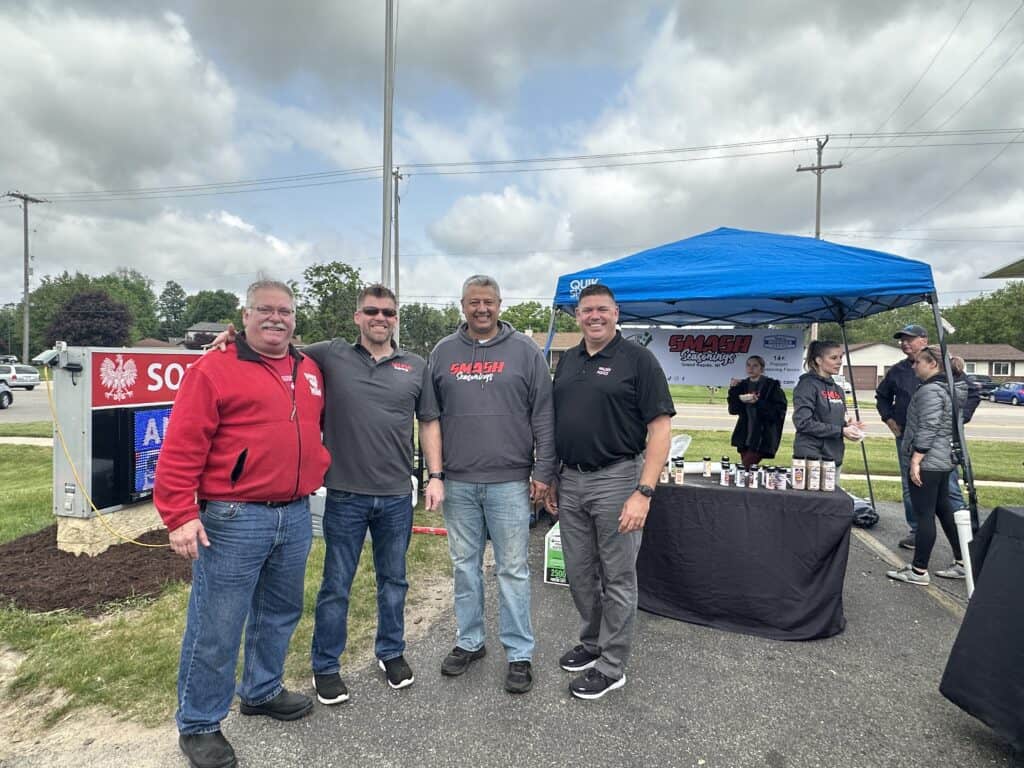 In a remarkable milestone for our company, we cooked up a storm and served a whopping 500 Smash burgers using our Burger Seasonings. The aroma of sizzling burgers wafted through the air, drawing in crowds and sparking conversations about our unique blend of spices. The feedback was overwhelmingly positive, with many attendees praising the unique, mouth-watering flavor that our Burger Seasonings brought to the table.
But the fun didn't stop at burgers! We also offered samples of our Popcorn Seasonings to customers. The response was fantastic, with many people expressing their delight at the unexpected burst of flavor that our seasonings added to their popcorn. It was a joy to see the smiles on their faces as they discovered a new way to enjoy this classic snack.
We want to extend a huge thank you to everyone who came out to support the event and to those who tried our seasonings. Your feedback and support mean the world to us. It's because of you that we continue to innovate and create seasonings that elevate your meals to the next level.
For those who couldn't make it to the event, don't worry! You can still experience the magic of Smash Seasonings. We're excited to announce that our products are now available at Sobie Meats. This partnership allows us to bring our seasonings closer to you, making it easier than ever to add a dash of Smash to your dishes.
So, why not make your next meal a Smash meal? Head over to Sobie Meats and shop our range of seasonings. Whether you're grilling burgers, popping popcorn, or cooking up a storm in the kitchen, Smash Seasonings is here to add that extra punch of flavor that will leave your taste buds dancing.
Thank you once again for your continued support. We can't wait to see what the future holds for Smash Seasonings. Here's to many more milestones, many more events, and many more deliciously seasoned meals!
Stay spicy, Smash Seasonings family!